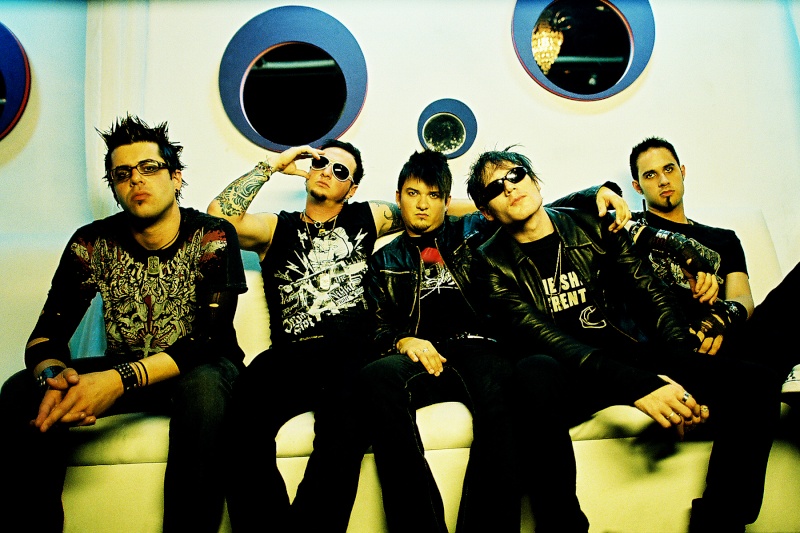 Désolé les filles, j'ai pas trouvé de bio à propos du groupe en français. Donc ça sera en anglois.

City Sleeps is an American rock band from Atlanta, Georgia, formed in 2005 . The band started touring nationally in an attempt to build interest in themselves. City Sleeps was contacted by the producer John Feldmann, asking to work with them. Before securing a label, the band went to Los Angeles to prepare to release their debut album Not An Angel.
With a full-length completed, the band next filmed a video for the song 'Prototype' with Nathan Cox and Zach Merck who have directed videos for HIM, Queens Of The Stone Age and Marilyn Manson. The band returned to the road when they were contacted shortly thereafter by Trustkill Records.
Not An Angel was released on October 9, 2007, after being pushed back from August 28, 2007.
On February 4th, 2008, they announced the departure of bassist Brady Allen, effectively becoming a 4 piece band. Due to the departure of Allen, Milo switched to bass.
City Sleeps then toured with Drowning Pool & Saliva, and just filmed a new video in Los Angeles for the song, "Not An Angel".
On September 5th, 2008 they announced the departure of lead singer Elliot Sharp. They are currently on a hiatus as they search for a new singer. On September 12th, 2008 Milo announced that he too would be leaving the band.
Quelques vidéos pour finir.
Not An AngelPrototype
Enjoy.